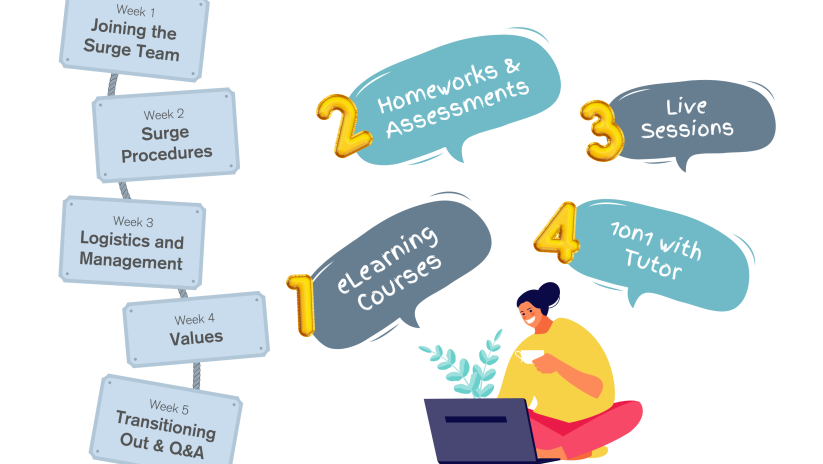 This week a new cohort kicked off on a learning journey to master IFRC policies and procedures that we use in surge deployments. 
Participants from 28 National Societies and 8 IFRC offices from around the world will be learning how the surge system functions and how to navigate critical IFRC systems, policies, and procedures in emergency operations. 
The Programme is designed to make surge personnel's life during deployments easier, because it prepares them to spend more time on impactful work and less time on paperwork. It is an interactive online learning experience with scenarios based on real-life cases. The Programme includes independent learning, live sessions with experts, practice workshops, graded assessments, and one-on-one sessions with tutors.