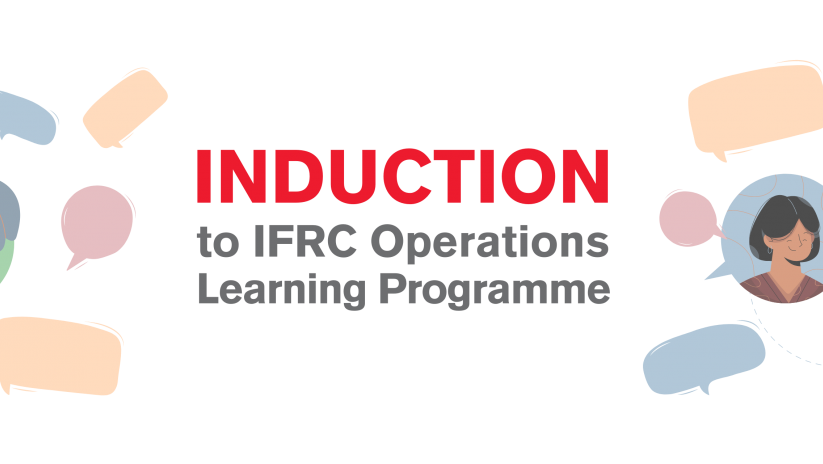 We are now accepting applications for the next round of "Induction to IFRC Operations" Learning Programme. 
3-7 October 2022: Onboarding and welcome session  
10 October – 11 November 2022: the learning programme  
The goal of this Programme is to prepare staff to navigate critical IFRC systems, policies, and procedures in emergency operations. It is aimed to make your life during surge deployments easier, because it prepares you to spend more time on impactful work and less time on paperwork during deployment. 
It is an interactive online learning experience with scenarios based on real-life cases. The Programme includes independent learning, live sessions with experts, practice workshops, graded assessments, and one-on-one sessions with tutors. Live sessions will run twice in 2 time zones to allow participation from different regions. 
Selection criteria: 
Individuals who are intending to deploy as part of Surge (Rapid Response or ERU). This training is designed primarily for implementation level staff (Tier 1) who have no or limited experience of deployments to IFRC emergency operations – these profiles are given a preference. Coordinator and Management (Tier 2-3) level staff with more experience in IFRC emergency operations may also apply for this training as a refresher, but these seats are limited.  
Individuals must be a staff member, volunteer or register member of a National Society, IFRC or ICRC. 
Experience in supporting at least 2 emergency response operations at national level or at least 1 emergency response operation at international level in the last 10 years. 
Technical sector expertise, ideally matching one of the role profiles in the Catalogue of Surge services (including member of an ERU)  - a strong advantage.  
Experience of working with National Society counterparts, including during emergencies. 
Experience of working effectively in highly stressful circumstances. 
Experience of working in multi-discipline and multi-national teams.  
Fluent (at least upper intermediate level) in both written and spoken English.  
Digital literacy to be able to complete the programme online (elearning, Zoom, Sharepoint, coworking tools, etc.)  
Support from line manager/supporting National Society is required to ensure that participants have enough time to complete the Programme and is available for a deployment at least one month during the next 24 months period. 
Outcomes of the Programme for Participants:  
Participants who complete the programme successfully will be eligible to become a Rapid Response Personnel Member and will be invited to register in the Rapid Response Management System (RRMS), if they are interested in future deployments and want to start receiving alerts. In the RRMS, they will be granted the tag "Induction", meaning they are fluent in IFRC policies and procedures.  
The cost: 300 CHF. 
The deadline for applications is 7. September 2022 end of the day CET. The application form can be found here.
For more information, please reach out to the surge focal point in your National Society or surge.learning@ifrc.org